Our Patient Review

Wafa Abbas
It was a truly wonderful experience with Dr. Talha. The equipment used at the facility was clean and hygienic. The communication throughout the therapy was excellent. By the end of the session, I felt incredibly refreshed and energized. I highly recommend this place to everyone who wants to alleviate their pain.

Umar Mian
Very great experience with Dr Talha. Very compassionate doctor he is. The environment is also very good and Must visit his clinic to relieve your pain issues.

Tahira Khan
Had the best experience with Dr. Talha Ahmad. Very friendly and professional personality I've ever seen.

Unaiza ss
I had an excellent experience with Dr. Talha. His knowledge and expertise in physiotherapy allowed me to recover from my injury in a timely manner. He is a compassionate and attentive therapist who truly cares about his patients' well-being. Highly recommended

Ammara Iftikhar
A very great and confident doctor I met with extremely good skills & knowledge about his profession. I strongly recommend everyone to visit his clinic for your health care issues to be treated well.

Dania Mubashir
Got my mothers physiotherapy and i must say my mothers treatment has been handled by qualified doctors and is on the road of speedy recovery. Moreover, the doctors, staff and overall environment was super amazing. Thank you SportsX 😍. Highly recommended.

Shahroz Bhatti
After visiting multiple physiotherapy setups, I finally found the relief I needed thanks you Dr Talha. Highly recommend.

Aneeka Rajpoot
exceptional care and high level of professionalism shown by Dr.Talha Ahmad. Very much impressed by his experties. Highly recommended 👍

Sarma Qaiser Ayubi
I have been immensely impressed with the progress made with my neck problems over the last couple of months. Bearing in mind the relatively short time I have been seeing Dr. Talha Ahmed, the improvement is much better than I could have hoped for. I would have no hesitation in recommending your services to people in similar circumstances.

Ayesha Tariq
I have had the chance to get treated by Dr. Talha Ahmed multiple times Alhamdulillah. And each time I have been impressed by his effective treatment methods. In a short while I was able to see good results. I highly recommend this clinic.

Arneeb Hassan
Recently I went to this clinic for my knee rehab and I am glad to share that I have got a professional treatment by Dr Talha and got my knee functional in no time. It was a great experience.

Alisha Akram
Alhamdulillah I had a great experience with Dr.Talha Ahmed regarding my issue I highly recommend this clinic with such a healthy,cooperative environment 👍

Khadija Javed
I had a remarkable experience with Dr Talha Ahmed. He is very passionate to his profession. His communication skills are great. I truly recommend him.

Nimra Khayyam
One of the best physiotherapist I've visited. Tremendous experience!

M. Abdullah Bashir
Environment was comfortable and he really diagnosed the main problem and treatment was really good. Highly recommend 👍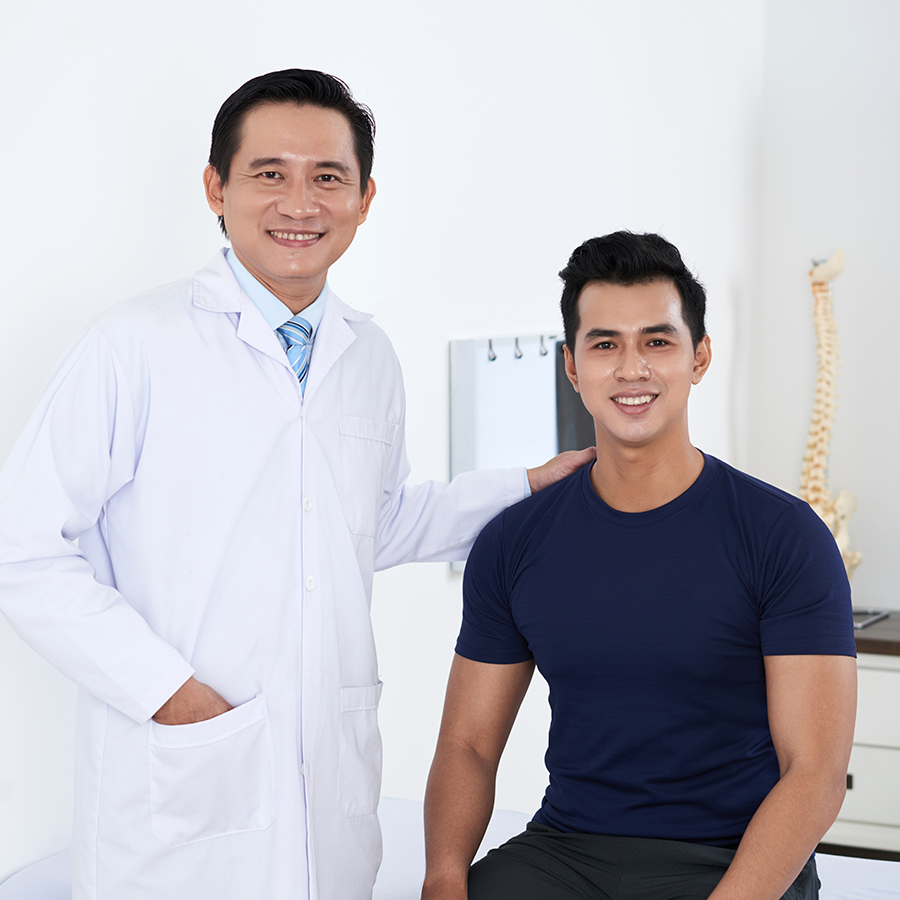 Youtube Reviews
At sportx physio, we're about providing comprehensive care that supports your overall well-being.